Diversity, Equity & Inclusion
At SMG we are fully committed to ensuring that everyone feels welcome, appreciated, supported and accepted no matter what their background or identify may be.
We have an inclusive social workplace culture where we celebrate our different backgrounds and the variety in perspectives that we all bring.
We recognise that this is an area that needs continuous focus and as such we have a passionate working group in place that builds our strategy and works together to implement change. The working group is made up of representatives from across the business, supported by the people team.
Our aim is to share our progress on Diversity, Equity and Inclusion on an annual basis, so keep a look out for our first 2022 report coming soon.
"As a business we want to remain brave and honest as we continue on this journey. We're committed to making solid progress in this area" - Sam Knights SMG CEO. Take a look at the full blog post here.
Our full Diversity, Equity and Inclusion policy can be found here.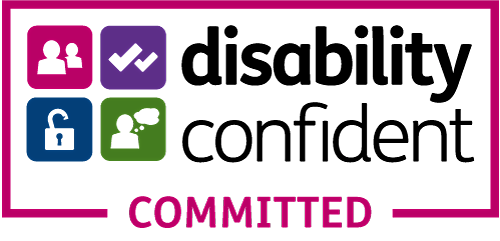 Disability Confident Employer
We are pleased to confirm that SMG is recognised as a Disability Confident Committed employer. This is a government supported scheme that supports organisations like ours to make the most of the talents that people with disabilities can bring to our workplace.